Only a handful of global companies enjoy the instant brand recognition and market reach of PPG, maker of glass, coatings and chemicals. But after relying on the strength of its identity for more than 30 years, senior executives challenged BD&E to create something new. They wanted a solution that would preserve the brand's heritage, yet offer flexibility. Once that was achieved, the second challenge was to empower a global network of employees, customers and suppliers to enhance and protect the brand's integrity.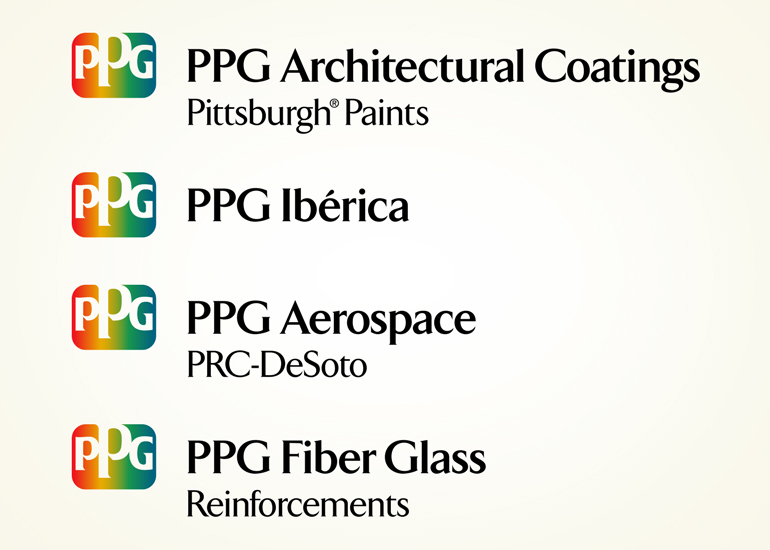 Corporate Identity
PPG Industries recognized the value of their existing identity, but sought to refresh it, and make it more applicable to the variety of industries in which they participate. After updating the existing symbol and typography, BD&E created a flexible system for use by any of their 16 strategic business units.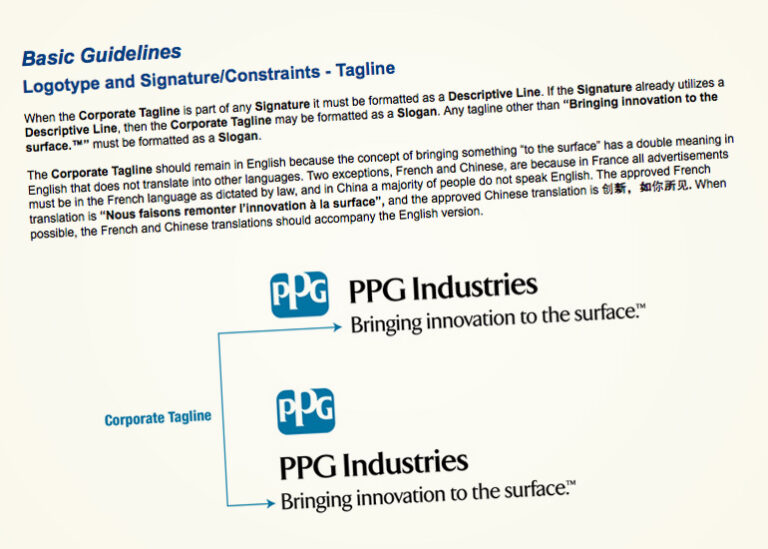 Identity Management
To ensure proper implementation of the PPG brand across its 16 strategic business units and hundreds of products worldwide, BD&E created an online identity management tool. BD&E developed standards that support all possible communication needs — correspondence, printed communication materials, signage and vehicles, presentations, and trade shows. Click here to visit.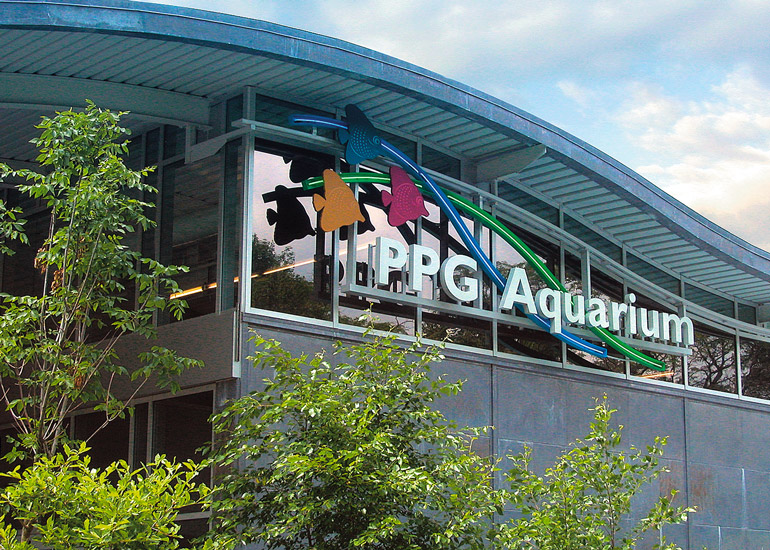 Pittsburgh Zoo and PPG Aquarium
PPG was the lead sponsor for the construction of a new $17.4 million state-of-the-art aquarium for the Pittsburgh Zoo, doubling the size of the former AquaZoo and exhibiting thousands of aquatic animals. The new combined facility was renamed Pittsburgh Zoo and PPG Aquarium, which is home to more than 400 species. BD&E was integral in the development of the new identity and signage for the PPG Aquarium. In addition, the project included environmental graphics and info-graphic panels to educate the audience of the "Diversity of Water" experience, which takes the visitor through every conceivable water habitat from the Amazon River to icy Antarctica.