Founded in 1955, Federated Investors manages approximately $400 billion dollars of customer assets, offering more than 150 different types of mutual funds, and serving a diverse range of customers including banks, broker-dealers, trust departments, investment companies, charitable organizations, and pension plans.
When it came time to refine the corporate brand identity to better communicate the Federated brand message to their customers, BD&E was honored to be chosen as the firms' partner.
Over the years, BD&E also has helped Federated in a wide range of marketing and advertising collateral.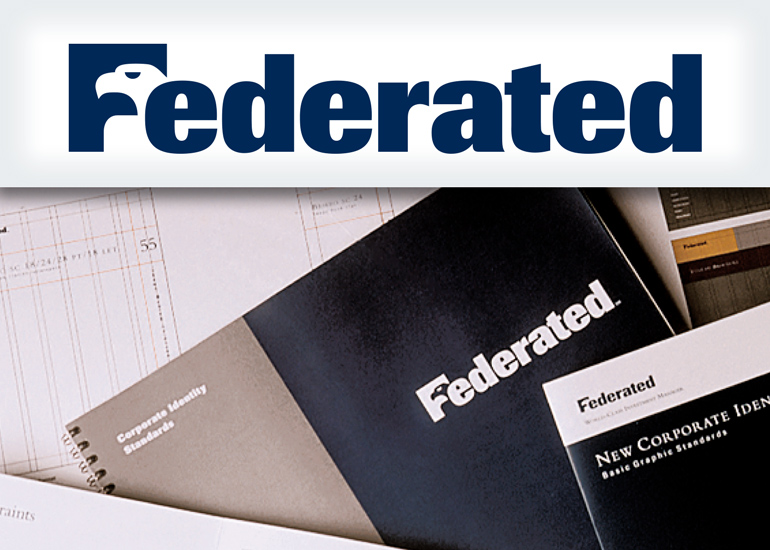 Brand Identity
Though well-established with institutional clients, the Federated Investors' corporate name was less known to brokers and consumers — the largest area of potential growth. With more than 1,000 companies in financial services with eagles in their identities, the rebranding challenge was to retain the positive attributes of an American bald eagle, yet create an identity that was stronger and more unique to broaden awareness of the company among consumers. BD&E's recommendation was that the new brand would be more memorable if the brand's name was shortened to Federated.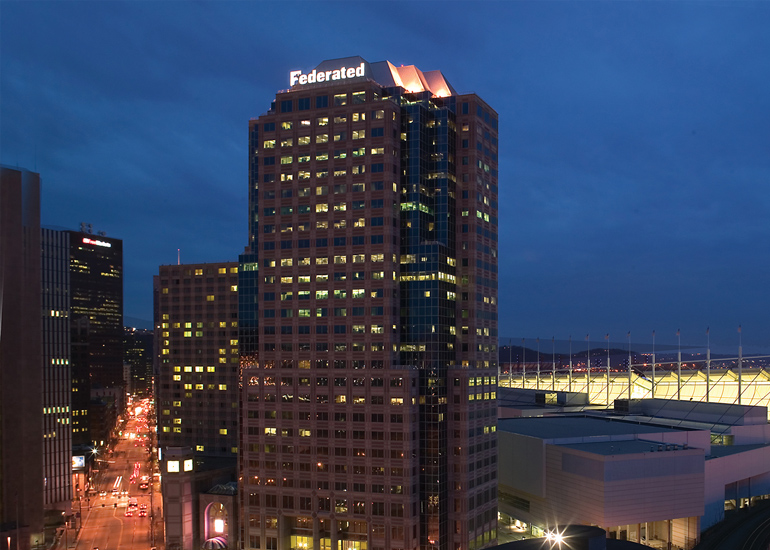 Federated Investors Signage
In the ever competitive night skyline, Federated wanted to make a visual statement about their stake in Pittsburgh. BD&E worked with Federated to accomplish this large-scale signage application that identifies their headquarters building.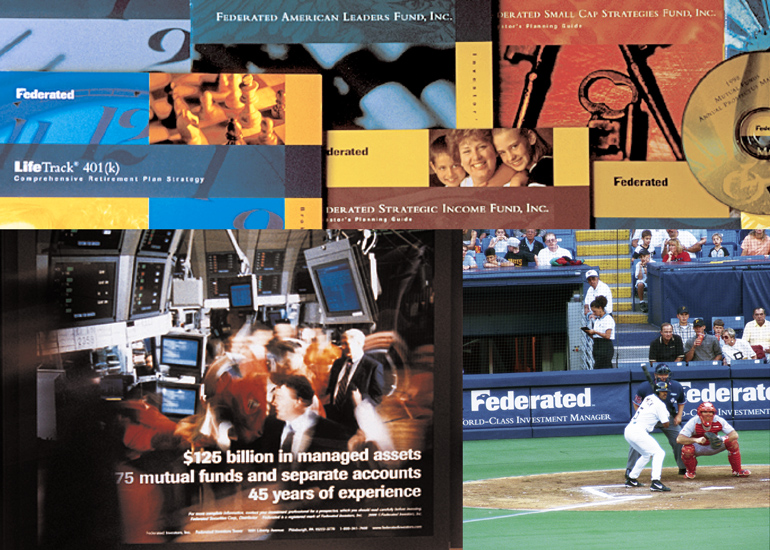 Marketing Collateral and Advertising
From broker-dealer marketing collateral to airport advertising to brand identity directly behind home plate, BD&E has helped Federated Investors extend its brand to ensure consistent visual messaging across a diverse range of constituents.