Bethany is a private college that is rooted in a long tradition of academic excellence. BD&E was given the task to strategically brand the College to raise awareness in newly targeted geographic areas. The contrast of their state-of-the-art facilities juxtaposed with their historical campus gave BD&E the foundation for their branding strategy.
Different atmospheres provide students who have a variety of interests the options they need to pursue their passions. Bethany College offers students a safe, secluded environment in the foothills of the Allegheny Mountains that fosters learning and leadership. BD&E also deemed it important to highlight Bethany's close proximity to the city of Pittsburgh to show its connection to a place with big city lights, a broad alumni community, and future career opportunities.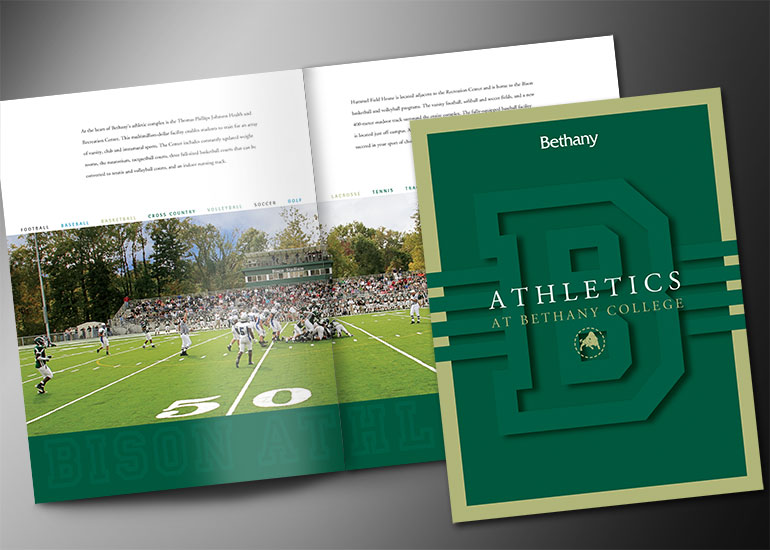 Admissions Marketing
BD&E developed a multitude of materials designed with prospective students, parents and alumni in mind. From the official viewbook, junior viewbook, and capital campaign to an athletics brochure and Kalon Scholarship program, BD&E has helped Bethany achieve record-breaking results in enrollment and development goals.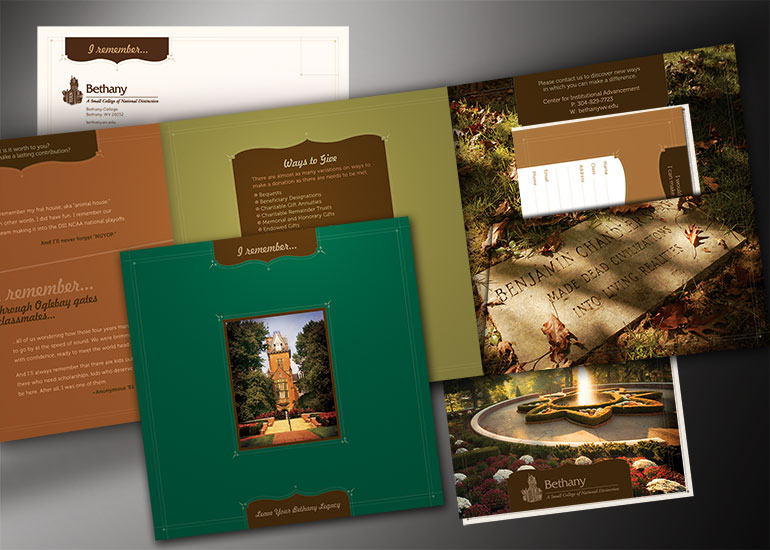 Planned Giving
Institutional advancement and development are crucial areas for small colleges like Bethany. This Planned Giving brochure was designed by BD&E to capture the nostalgic and emotive connection that alumni have with the College. Written in a storytelling format and titled, "I remember," the reader engages in all experiences that are special to a Bethany graduate. An effective call to action encourages participation.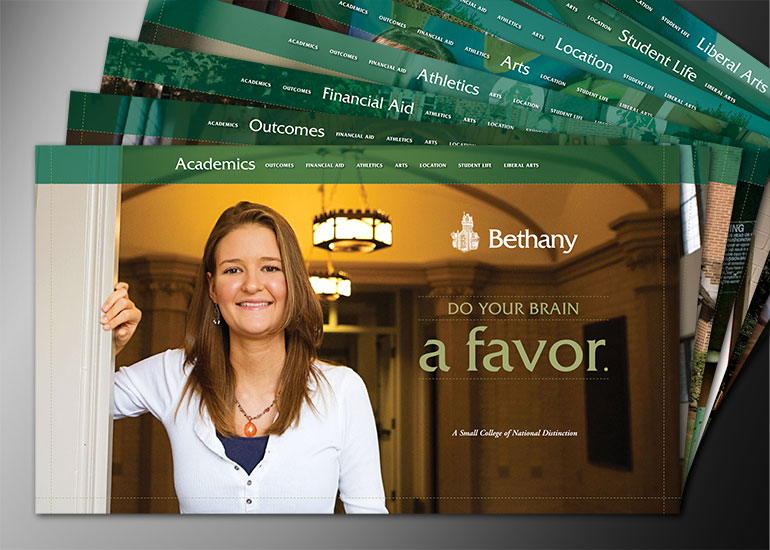 Direct Mail Postcard Campaign
BD&E developed an eight-piece admission postcard series to highlight what makes Bethany "A Small College of National Distinction. Each postcard focuses on one aspect of the college's appeal, from academic excellence and successful post-graduation placement; to its picturesque location and plethora of athletics and activities. This campaign, in concert with other inititives, have been wildly successful, resulting in a 30% increase in prospective student inquiries.