As the largest bank in Puerto Rico, and largest Latin-owned bank in the U.S., Banco Popular enjoys enormous brand recognition. However, the parent company, Popular, Inc., did not. The situation was further complicated by a growing number of subsidiaries and business alliances that offered scores of financial and related services. Popular, Inc. needed a program that would bring together dozens of companies under the Popular, Inc. brand — and do so without impinging on the subsidiaries' contribution or identity. Graphic changes created a dynamic multilingual/multinational strategy that extends from signage, their annual report, to the web-based identity management tool.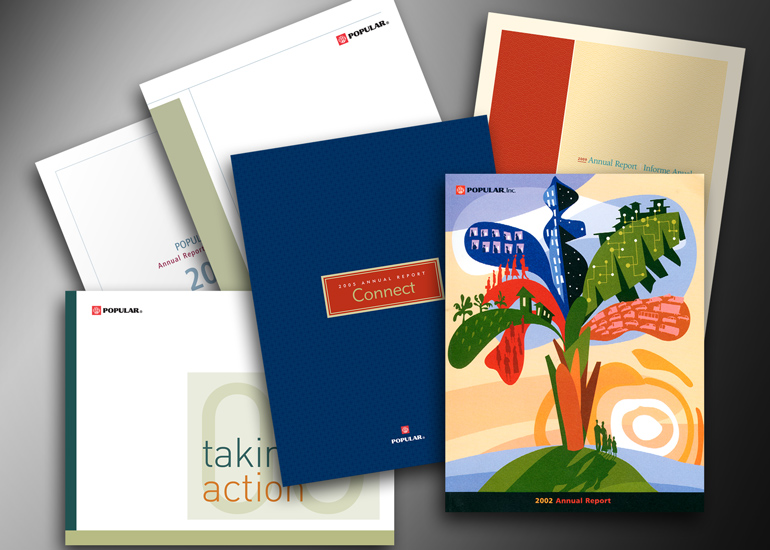 Annual Reports
With $45 billion in assets and 13,000 employees, financial reporting is a crucial communication tool for Popular, Inc. BD&E embraced this important challenge through the creative development and production of their bilingual annual report.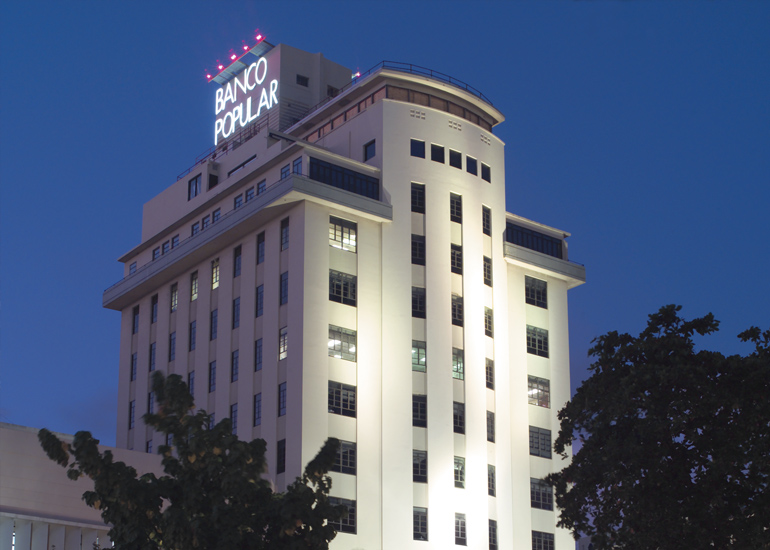 Signage
With well over 250 branches in the U.S. and Puerto Rico, consistency in signage, designed by BD&E, is critical to maintaining a unified Banco Popular brand.